Sewer Systems
Along with electric, propane, and satellite TV, United also offers sanitary waste management systems to developers of new subdivisions.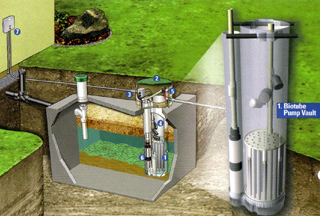 Each house is connected to a septic tank with a 4" pipe.
The septic tank pumps the waste to a main processing facility.
From the main processing facility, the waste is transferred to a filtering tank. This is where the waste is treated to DNR standards.
After being filtered and treated, it runs through a metering station and is released to the nearest waterway.
The customer is responsible for maintaining the line from the house to the septic tank.
United Services would own the sewer system and it would be maintained and operated by White Cloud Engineering & Construction.

Request Information
Please call 660-582-4111 or 660-582-2580 for more information. If no answer call 1-800-748-1488.